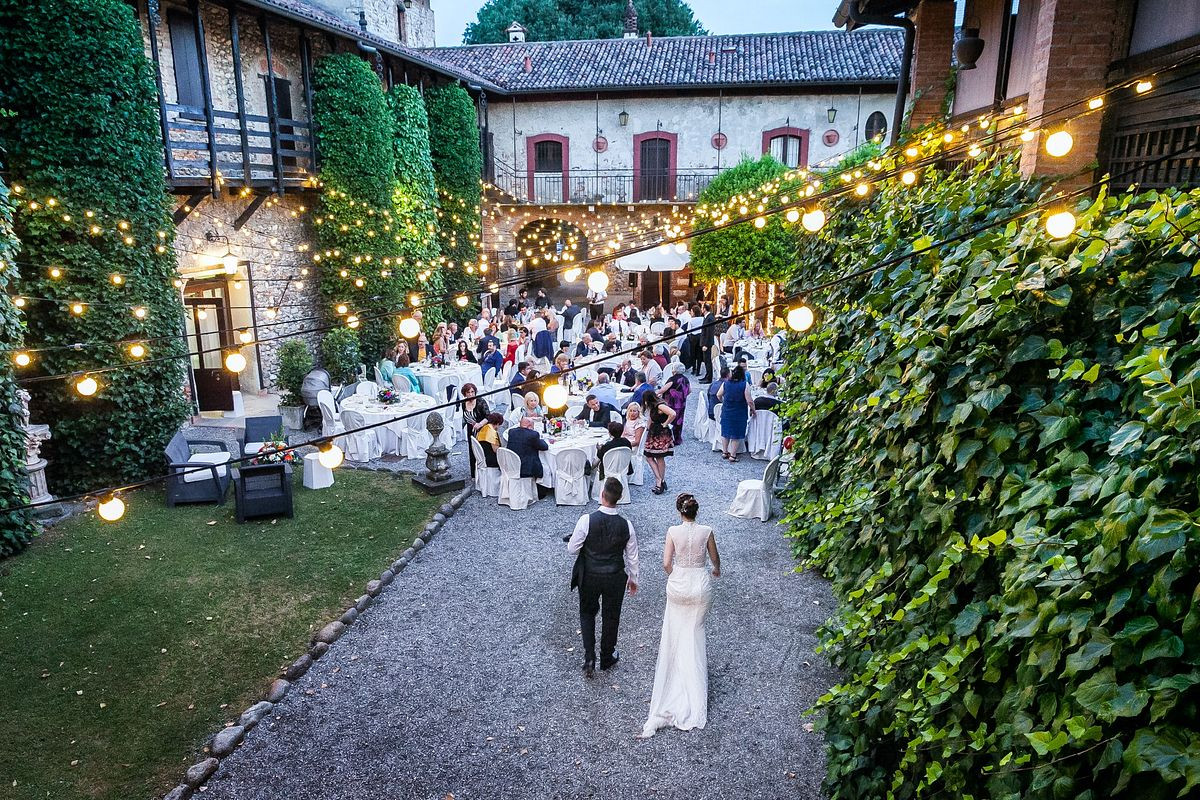 When it comes to capturing your love story and the beautiful moments of your wedding, nothing beats the awe-inspiring image of saying "I do" in the great outdoors. For most couples, the idea of having an outdoor wedding is synonymous with having a romantic wedding. After all, how can you resist the lovely environment that naturally comes with an outdoor wedding? 
With the stunning landscapes and hallmark-esque landmarks, you will be able to create jaw-dropping images of your wedding that you are sure to cherish during the years to come. If you're wondering what makes outdoor wedding photography worth it, then consider how it can take your special day to greater heights. 
What are the Advantages of Outdoor Wedding Photography?
1. No Need to Pay Extra for Decorations, the Picture-Perfect Landscapes Can Do a Wonderful Job of Being a Must-Have Backdrop 
Having a wedding that is heavily decorated with artificial flowers and décor can be expensive, so going the natural route is a great way to save some of your money. Your wedding venue will already have its own natural beauty to make your wedding a success, making outdoor weddings truly a breathtaking experience. 
The landscape is sure to be a photo-worthy backdrop that you'll want to keep with you after your wedding, so having your wedding outdoors is a great way to save on your wedding budget as well.
2. Look Glamorous Under the Sun's Soft, Natural Light 
Unlike indoor settings, natural light is a photographer's best friend, which means that you can complete your dream bridal shoot with stunning, glowing skin.
With the wedding season getting hotter, you'll want to take advantage of the warm weather and the soft, natural light it has to offer, which means having a stunning wedding photo that has you looking like a glowing goddess.
3. Channel the Unique Characteristics of Different Seasons For Your Wedding Theme
Looking to have a truly unique wedding theme that is truly reflective of your personality? The best way to do that is to have your wedding in a season that's representative of your personality.
For example, you could have an autumn wedding to match your nature-loving personality, a winter wedding to match your love for cosy, winter nights, or a summer wedding to match your love for the sunny outdoors.
4. Use Unique Outdoor Elements to Make Your Wedding Photos Stand Out
Did you know that you can use unique elements to make your wedding photos stand out? Simply take advantage of having your wedding outdoors to use the surrounding nature to get the perfect shot. Doing so will make your wedding photos truly memorable.
You could use the natural elements like the trees, the flowers, the hills, the mountains, and even the weather to create a masterpiece that you will want to keep.
The Bottom Line: What Makes the Outdoors the Perfect Stage for Your Wedding Photography
With the natural landscape serving as the perfect backdrops and the warm weather bringing out your best skin, you'll have a memorable day that you're sure to want to relive over and over again.
How Can 95 Studio Help You?
95 Studio is a photography and videography studio spearheaded by Zoli Dinh. We specialise in weddings, fashion, lifestyle, and maternity projects. If you're looking for a wedding photographer and videographer to capture all the memorable moments of your big day, work with our team today!