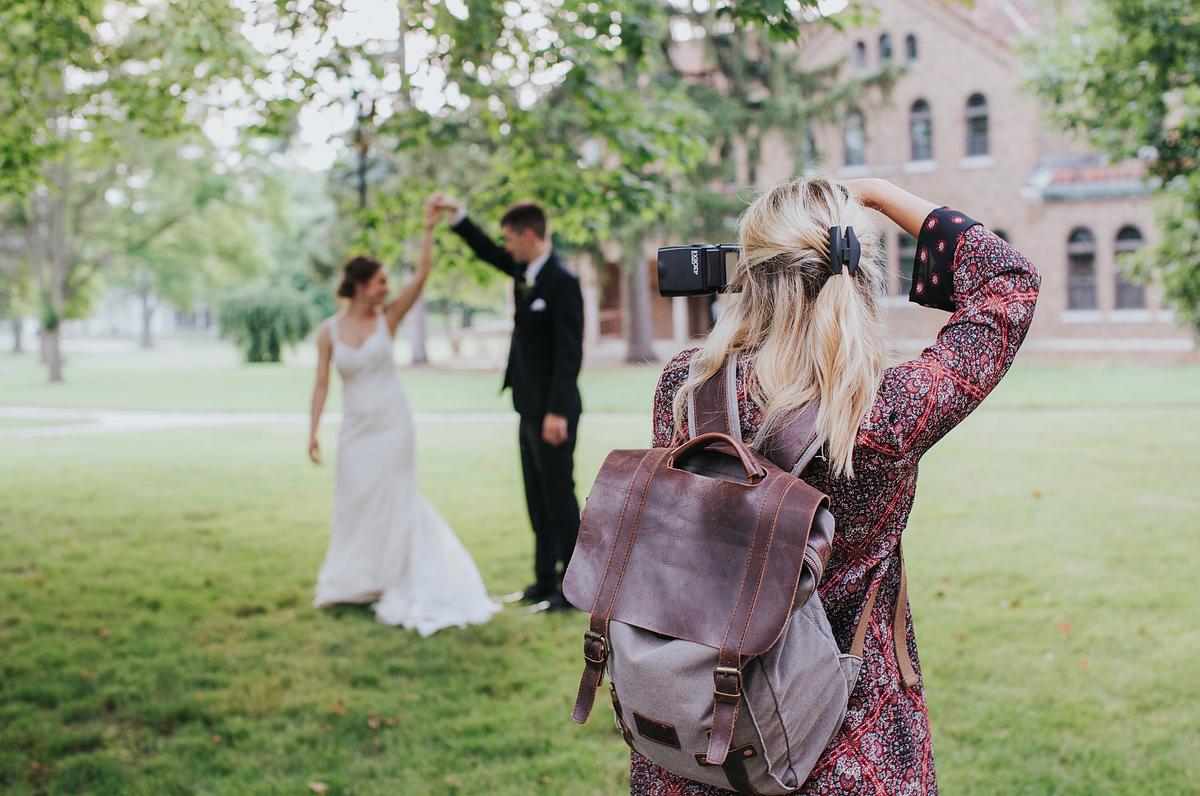 Weddings are always beautiful and meaningful occasions not only for couples who are excited to get married but also for their friends and family present and witnesses to true love. Besides picking out the perfect venue, hiring a wedding planner, and choosing the catering, one essential part of the occasion is working with professional wedding photographers and videographers.
Those people will guarantee that you and your loved ones have something wonderful to look back on once the wedding is over, and everyone has to go home and continue their routines. A wedding program, no matter how grand or intimate, will always require a schedule to keep things in order.
If you're looking forward to seeing your pictures and videos from one of the best days of your life, preparing for it is just as crucial as going through your wedding. Keep reading below to learn tips that will guarantee your wedding day is everything you dreamed it would be.
An Engagement Shoot Is a Must
Before the day of your wedding, you should consider holding an engagement shoot. It won't only benefit you and your partner, but you will do your photographers a favour because they are working with you for the first time and discovering how you are in front of a camera.
If you aren't used to being the centre of attention, having an engagement session will greatly help you get comfortable in time for your wedding. During your shoot, it's the time for you to connect with your photographers more deeply, enabling both parties to get used to each other in the process.
An engagement shoot also helps prepare you for the real thing because it's the time when your photographers can help you fix your poses, act more natural, and figure out your best angles. That way, on your wedding day, you won't feel any ounce of nervousness, and you can focus on the present and finally see and marry the love of your life.
Get to Know Your Photographers
After you get ahold of a team of professional wedding photographers and videographers to shoot your wedding, it isn't enough to meet them only during your engagement shoot and wedding day. It will help everyone to take the time to genuinely get to know each other and schedule meetings to discuss how you want the shoots to go.
Since you're letting strangers into your life and allowing them to retell your love story through their camera lens, you want to make sure it's the kind of story that will fulfil your needs and expectations. Your meetings serve as the perfect time to discuss your wedding plans with your photographer.
If you have particular shots on your mind, you can talk about them together. But if you have no clue how you want the shoot to go, your photographer will be glad to suggest them to you. Since they're experts in the wedding industry, you can be sure to leave it to them to take care of it.
Discuss Your Wedding Program
Besides having a wedding planner to handle your entire program, you should let your photographer in on your timeline to give them an idea of how you wish for the occasion to go. In turn, they will provide you with a gist of how much time you need to spend for each scene.
Whether it involves dressing up, the entourage, giving gifts, or the family wedding photos, each shoot requires an adequate amount of time to do correctly. Working hand-in-hand with your wedding planner and photographer is necessary to make your wedding a success.
Conclusion
For your wedding day to happen precisely how you want it to go, you must take the preparations seriously and work with the right people. When it comes to your wedding photography, it's a must to have an engagement shoot to give you an easier time getting comfortable in front of the camera. It will also be better to get to know your photographers and discuss your wedding program with them so that everything goes according to plan and you have nothing to worry about but have a good time.
Are you looking to hire wedding photographers in Melbourne? 95 Studio is a photography and videography studio specialising in weddings, fashion, lifestyle, and maternity shoots. Get in touch with us today to learn more about our wedding offers!