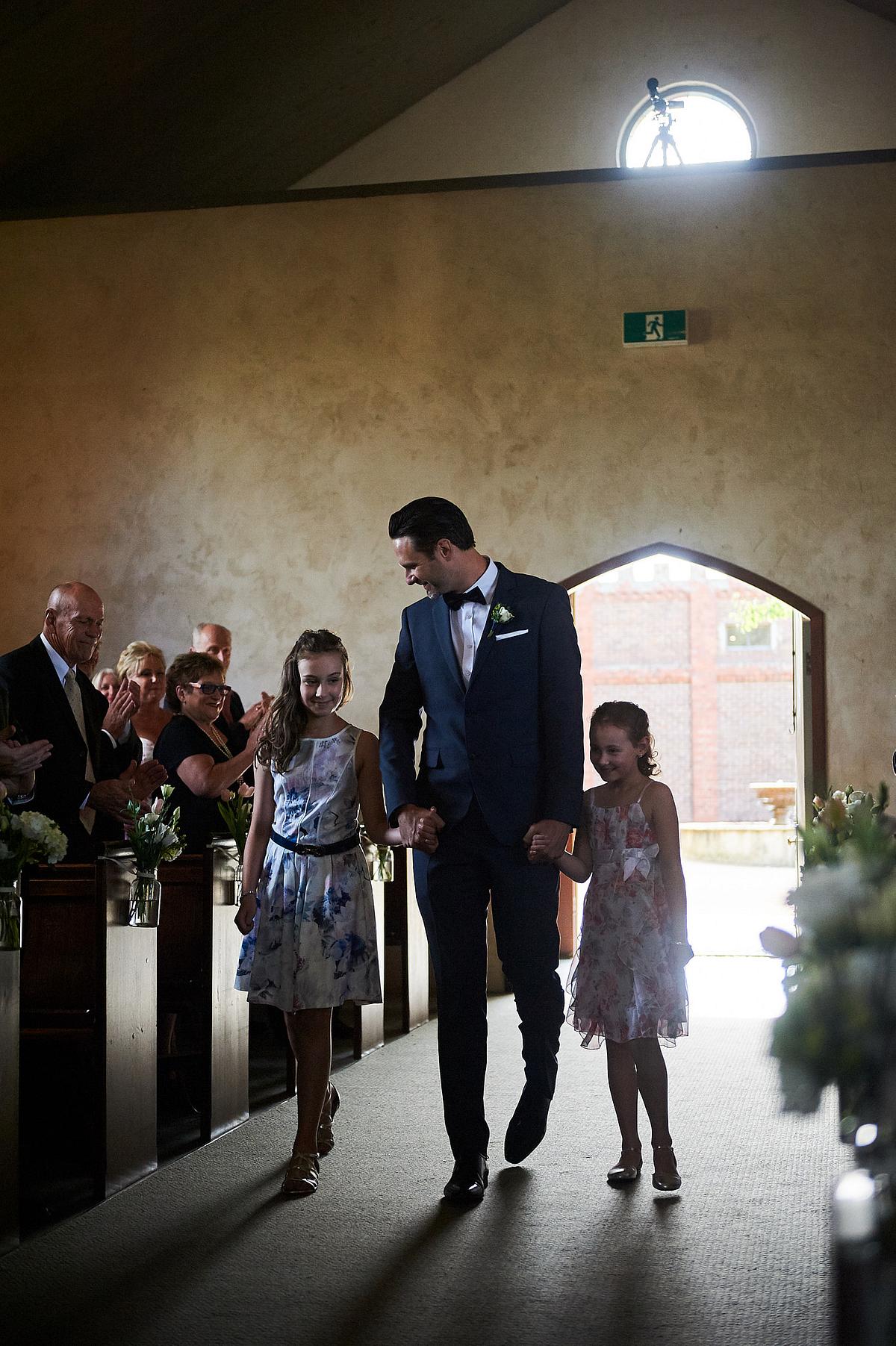 One of the biggest challenges, when you plan your big day, is the best wedding photographer. Besides a spectacular wedding venue, bridal's dresses and honeymoon location, talented wedding photographers that tick - all - boxes are not easy to find. There are a long list of criteria that you have to go through but believes me, it is well worth it. Here are some tips to score your desired Melbourne wedding photographer or anywhere in the world.
First thing first: Portfolio
Any professional photographers should have their portfolio, aka photos that they captured before, ready so their potential clients can access. Most of the time, the website will feature some of the best photos and also the easiest way to answer a few key questions before making the next steps:
- Are the photos look good and professionally taken? This is the most important thing. Styles are personal opinion and vary from one and another but styles should not mean the photos are not in good composition, blurry or weird angles. The basics have to be on points.
- Is the website been taken care of? Website is a face, a storefront of a wedding photography studio so it should be treated like one. A proper domain is cheap enough so be alerted with something like abc.wix.com. And is the website well executed? Is it a "cheap" and "fast-food" design or it is an acceptable platform for organizing photos and useful information. The website can be slow compare to another website as it loaded with images and video but it still needs to be in an acceptable timeframe.
- Do they have various and different wedding photos? An experienced wedding photographer should have at least more than 3 weddings if not more, displayed on their websites. And are all of those displayed have a consistency in quality?
- Last but not least, you can roughly determine their styles? Are they natural candid or high fashion? Are they flexible in styles or stick to magazine-style only?
Let use our website for an example: www.95studio.com.au.
Secondly: Pricing
I don't know between pricing and availability, which one is more important so I just put Pricing first.
Pricing is a sensitive topic and variable from one photographer to another. There is no particular checklist of how a photographer should charge and even harder to compare between them due to various reasons:
- Art is subjective. Photography is art. Wedding photography is an art and a wedding photographer is an artist. And when come to art, there is no hard-stone value.
- Experiences: When it comes to art, experiences do not guarantee quality and standout works. Some new wedding photographer with a distinctive eye and open-minded can capture outstanding photos. But an experienced one can be more stable and more reliable when it comes to consistency, timing and how things work.
- Gears: Not all gears are created equal. And not all gears of the same brand are the same quality. A top of the line Canon can be so much more reliable and produce stunning photos in harsh condition comparing to a cheaper one. Yes, a photographer's talent is the most important but with the limitation of their gears, they can't reach their peak and so your wedding photos.
- All the extras: There are many things relating to the photographer's cost. If they have a stunning studio, an expensive car to wow you, top - of - the - line equipment...all of the overhead cost gonna transfer into their pricing. And are they do all wedding day coverage or just a set number of hours.
- Check for their popular wedding packages. Packages always are the best value.
So when it comes to pricing, remember 1 word: VALUE. Here are some examples:
If they charge 1000$ for a whole day, it is ridiculously cheap. So you have to look and ask why it is so cheap. Are they new with little to non-experience or there is some catch like travelling fee, buy images options (mean you have to pay extra to get good quality photos). Or
They charged 3000$ but all-inclusive, no extras and they are a quality photography studio. That is it. Go for it and free your time and mind for your wedding.
In the end, you get what you pay for. So don't go "cheap" when it comes to the memories of one of your biggest day. Go for "value".
Thirdly: Availability
Easily, you see your so-call fantastic wedding vendors, you check the price is right, you pick up the phone and they say "We are sorry, we are booked out". End of story?
Not quite yet. Few things to note:
- Be early: Early bird gets the fattest worm - wise men say. As late as you have your "possibly" date or time frame, make any enquiries. And as soon as you decided the date, make a deposit.
- How long ahead? My answer: 1 year before the wedding day will make me wonder. With that far ahead, you have room to move around. You can even negotiate for a booking which normally scores you anywhere from 10 - 20% discount. And your dream wedding photographer is booked. YAY.
- And remember, you can find other wedding professionals. Not just one " best wedding photography" as there are no best in art but there is epic wedding photography.
Worth noting:
A lot of studios have more than 1 photographer, and they are not equal. So please beware and specific when you make a booking.
Fourthly, Consultation:
Tips: You may want to speak directly to your wedding photographer when it comes to consultation, not a salesperson.
I prefer face to face meeting but with COVID moving around, a video call is ok too. We, as a photographer, are busy as many other professionals. We, if not busy capturing some awesome couples' wedding, are editing their amazing photos. But it should not mean that a simple consultation would need to be booked weeks or months in advance. To me, having a staff is essential for other "not - so - related" to wedding photography like arrange albums delivery, making supplier payments, contact and reminding, some errand. But I will not ask them to consult you as I will not ask them to take your love story on your wedding day. Why? Remember when I said a photographer is an artist? I want to speak to you directly before go on your big day and capture your wedding. I want to hear, first hand, your story and what do you feel or like and what your expectation is. It is like a relationship that requires understanding and compromise.
I can, for real, offer so much more if I can hear from you, about your story, your struggles.
And only when you speak to the wedding photographer, you, then, know if they are the one.
And then, some reviews: As you look around on Google or Bing or any other search engine, many trustworthy wedding vendor reviews can, somehow, make you feel easier and have more confidence when using the service.
But it did not mean some smaller, less number of reviews or not on a top page of your search are not worthy. Simple, they just may not have that much cash to spend on advertising. Some of the best wedding vendors are well hidden on page 4, 5 or even 10 on Google, At the end of the day, there are many other incredible wedding vendors but only that many spots on my Google page.
When it comes to choosing your wedding photographer, remember to check their PORTFOLIO, BOOK EARLY, LOOKING FOR VALUE, SPEAK DIRECTLY and expand YOUR SEARCH. But don't compare. Just DON'T.