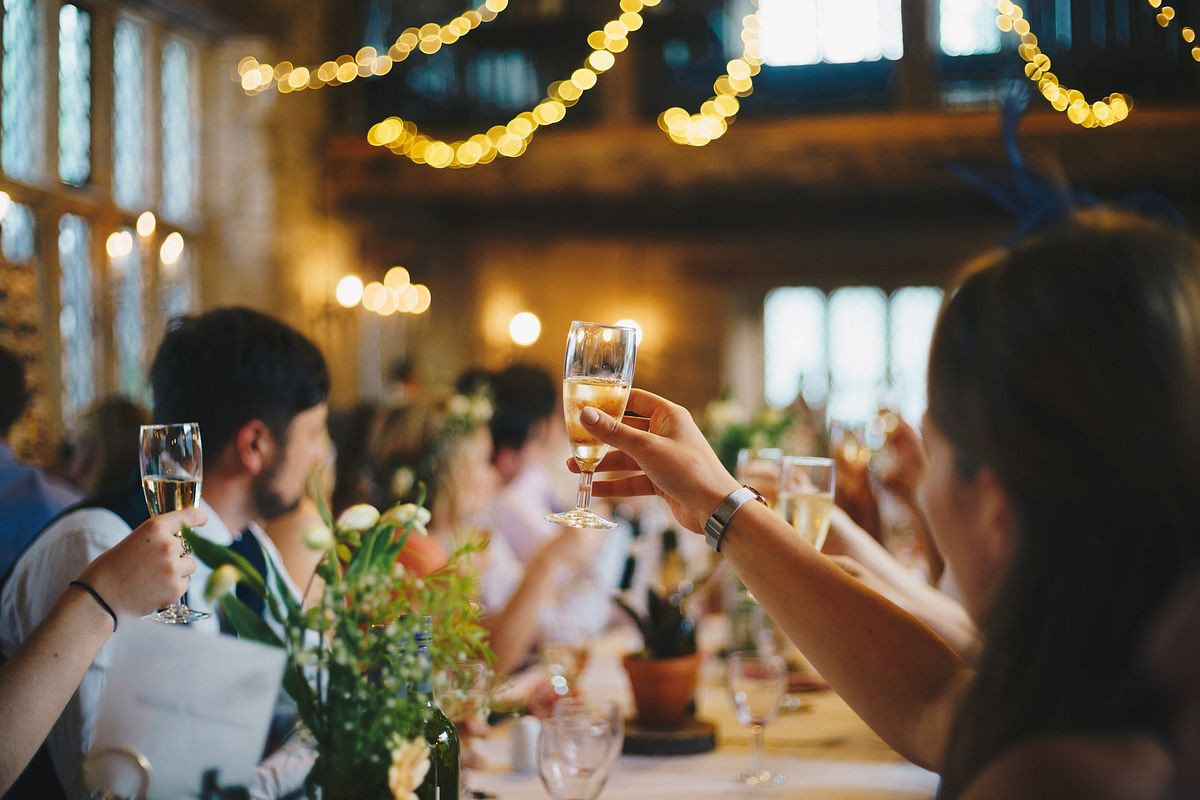 It's time for your wedding! And this means it's time for the most important day of your lives! But don't let that stop you from having a great time and enjoying a fabulous party. It can be a long day for your guests, with a lot of waiting around after arriving at your venue. You want something to keep them entertained while they're waiting for the bride and groom to join the party! Here are some great ideas for ways to keep them entertained while they're waiting for the newlyweds to join the party.
Fun and Exciting Ways To Entertain Your Wedding Guests
1 - Hire A Singer
If you have a budget for entertainment, you could consider hiring a singer for the day. When your guests arrive at the venue, they can hear them singing as they approach. They can be singing songs that you both love to get the guests in the mood for the wedding. And then, when the guests are sitting around waiting for the wedding to start, they can serenade them while they're waiting. They'll have a great time, and it's a great way to create a fabulous atmosphere for your guests.
2 - Entertain the Kids
If you're having a big wedding, then there'll be a lot of children there. That's what we're all dreaming of – a big, happy family! But children can get a bit bored, sitting around waiting for things to happen. It's so important to have something for them to do while they're waiting. This can be in the form of a special kids' activity, or it could simply be a bouncy castle or a ball pit to keep them busy while they're waiting. Whatever you do, make sure the children have something to do that will keep them happy and entertained for the day.
3 - Have an Open Bar
This is a great way to keep the guests entertained! An open bar will keep them from getting bored allow them to chat with the family and enjoy themselves. That way, when the bride and groom come back, and the party starts, the guests will already be in a good mood and ready for a great time!
4 - Have a Great Menu
It's important to have a great menu that will keep your guests entertained while they're waiting around. This can be a large buffet or a special, sit down meal. Whatever you do, make sure it's something that will keep the guests happy and entertained while they're waiting.
5 - Hire a Great Photographer
A great photographer is one of the most important things for your wedding. There are lots of photographers who can offer a special deal for an all-day cover, or you could have someone to take candid photos throughout the day and a professional photographer to take more formal photographs of the bride and groom in the evening, maybe with a number of different lighting techniques. There are lots of great photographers out there, so it shouldn't be too difficult to find someone you both like. Get them to take photos of the guests while they're waiting in anticipation, so they can share the photos with their friends and family!
Conclusion
It's really important to provide entertainment and food for your guests on your wedding day. They've travelled a long way to be with you, and having a great time will make them want to come back again! So, make sure you do everything you can to keep your guests entertained on your wedding day.
If you are in search of a professional wedding photographer, 95 Studio is here for you. Spearheaded by Zoli Dinh, 95 Studio is a photography and videography studio that specializes in weddings, fashion, lifestyle, and maternity projects. Book us for your wedding today!