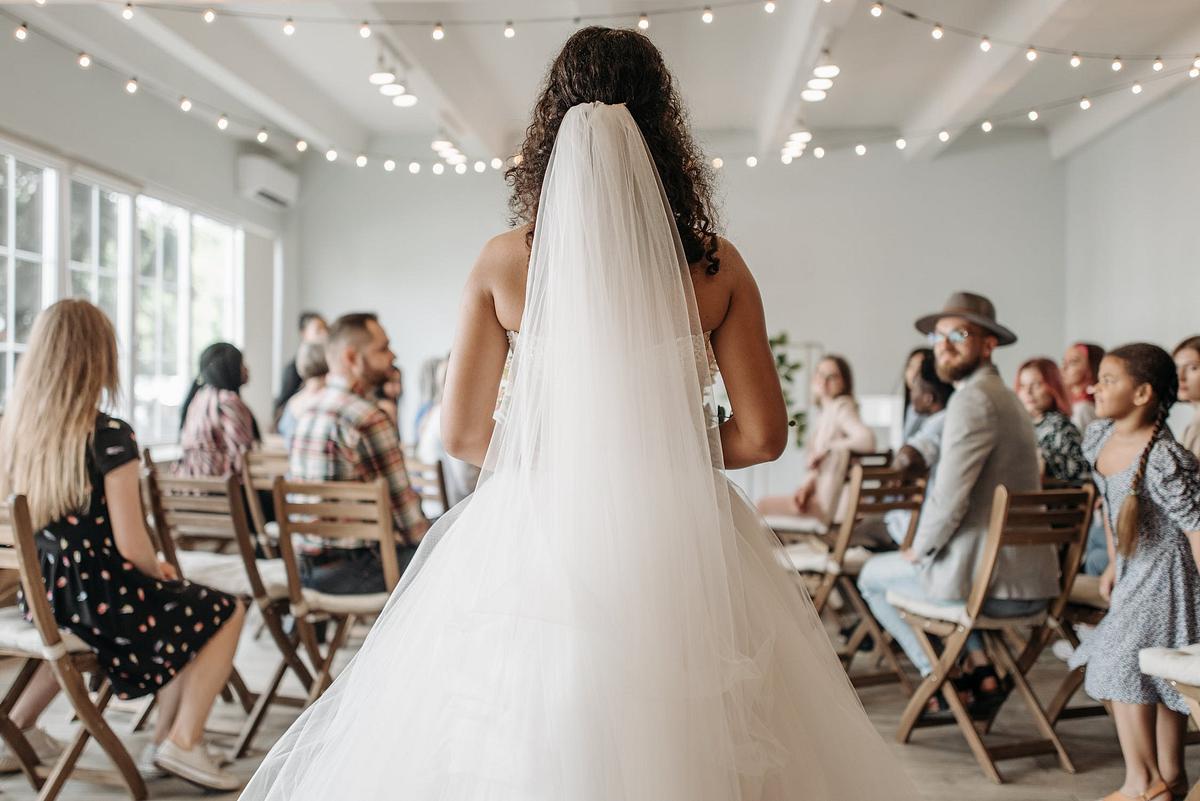 Your wedding is one of the most important events in your life. You are given a chance to declare your love for the person who means the most to you in front of all the people who love and care for you. During this event, you want to make sure that you share this rare and beautiful moment with your beloved friends and family. However, the atmosphere might not be the best when all you see in the crowd are devices and selfie sticks.
It's inevitable for guests to feel the need to capture these precious moments. After all, they are there for you to celebrate the love between you and your future spouse. However, their devices can pull you out of the moment since they're the only things you can see when you look at them. As the person about to be married, you'd want to see happy faces full of love when you turn around to take a glimpse at your guests.
So, how can you avoid this situation? You can request your guests not to take photos during the ceremony so that the wedding will remain unplugged. Essentially, only the professional you hired for the wedding photography can capture pictures and videos during the ceremony.
Why More Photographers Isn't Always the Best Option
There is nothing wrong with guests taking photos during your wedding day. However, it is best if they only pull out their devices before or after the ceremony itself. It would even be ideal for more people to capture photos from different angles during the reception. After all, it's also important for your guests to have something to remember this wonderful day.
The problem with guests taking photos during the ceremony itself is that they could disrupt the photographer's flow. They could have taken the perfect shot, but once they check, there's a selfie stick caught in the frame too. It's also difficult when other guests jump in when the photographer is about to capture a significant moment.
Although the guests have good intentions, what most couples would want for their wedding ceremony is for the guests to be present with them during such an important moment. The atmosphere isn't the same when the couple's loved ones watch them through a screen rather than with their own eyes.
Telling Your Guests That You Want an Unplugged Wedding
If you want your wedding ceremony to go as planned, you need to give specific instructions before the bride walks down the aisle. There are many ways to tell your guests that you want the event to be unplugged. One of them is including the instruction in the wedding program that will be handed out before the ceremony. All you need to do is assure them that they can take photos after the ceremony and that the professional photos will be available soon.
Collect Everyone's Photos After the Wedding Is Over
As soon as the ceremony is over, your guests can take as many photos as they want. And if you want to see what kind of images people have taken of your big day, there are many ways for you to do so. One of the best methods is using a hashtag that is unique to your wedding. You can also use mobile apps that are specifically made for sharing wedding photos. All you need to do is give these simple instructions to your guests, and you're good to go.
Conclusion
Your wedding day is one of the most special and memorable moments in your life, which is why you want to have keepsakes that you can hold dear to your heart. Instead of having guests capture significant moments, it's best to leave the wedding photography to a professional. Fortunately, well-regarded local wedding photographers can do an excellent job for you.
95 Studio's professional wedding photographers and videographers will capture and immortalise the most beautiful experiences you'll ever have. Our company specialises in photography and videography for weddings, fashion, maternity projects, lifestyle, and more. To learn more about what we do, contact us today.