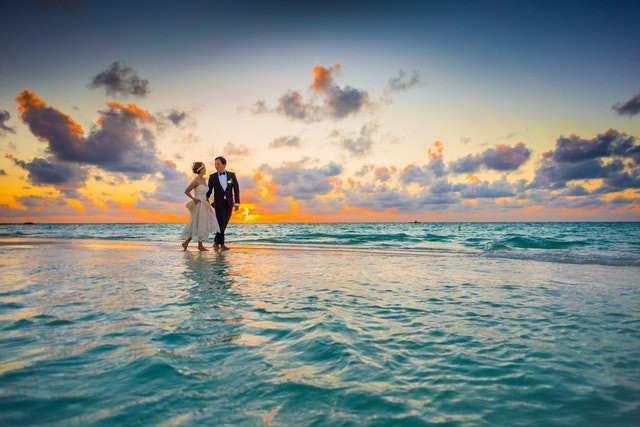 Photos are important because they are one-of-a-kind. They are a glimpse into another person's life and the chance to relive a moment that has already happened. They remind people what they saw and what they felt. They show individuals the people they love and the places they love.
This is especially true on wedding days. Wedding photos exist to preserve a memory. They will be on display for years and will always remind you of your most magical day. 
If you want to treasure these lovely photos for life, know that there are many ways to do so. Here are some creative ideas on how you can make it happen.
Through a Photo Album
Albums are created to preserve photos. They are designed to allow you to store pictures and information about the images. You can choose from various interesting designs, use colours you like, and add your decorative touches to them. The choice is yours, and covers can be changed anytime.
Printed Photos as Thank You Cards
Your wedding day is one of the most important days in your life. If you have friends or family members that you want to thank for attending your wedding, you can create a set of printed thank you cards as a great way to let them know how much you appreciate their support.
Create a Gallery Wall at Home
A gallery wall of wedding photos in your home or apartment is a great way to show off the pictures to visitors and remember that special day. You can hang them in your living room or dining room or use them to decorate your main bedroom. 
These wall art pieces are great because they are customisable. You can choose any size of canvas you want, select the images you want to be displayed, and add personal touches with monograms or family names.
Printed on Mugs
Everyone loves coffee, and no one loves coffee more than newlyweds. Mugs are a great way to add your wedding photos to your coffee cup while also showing your personality. There are many options available to customise your mug and add whichever images you like.
iPhone Cases & Covers
It's not every day that you get married, but you probably use your phone every day. For this reason, phone cases and covers make a great wedding keepsake. There are so many options available, and you can customise each one to match your personality and wedding theme.
Jewellery
You may not wear a wedding ring every day, but you can always wear jewellery. A necklace or bracelet is a great way to remember your wedding while adding your personal touches. How about adding a beautiful couple photo to your pendant as a remembrance?
Wall Clocks
Who doesn't want a clock? Wall clocks are another easy way to remember your wedding without creating a huge and expensive project. Many wall clocks are created from stained glass, canvas, or vinyl. That means you can easily add your memorable wedding photos to them and make them a part of your home.
Conclusion
There are many ways to create a wedding keepsake. The real importance is that you do something that you both enjoy. After all, the entire goal is to create something unique and memorable. A keepsake is a reminder of the special day you got married and the people with you on that day. To make this project a success, you need to have quality wedding photos that showcase how happy and memorable your big day was.
If you are looking for local wedding photographers in Melbourne, 95 Studio has you covered. We make sure our clients receive photos that display soul and passion from their wedding day. View our portfolio and contact us to learn more.