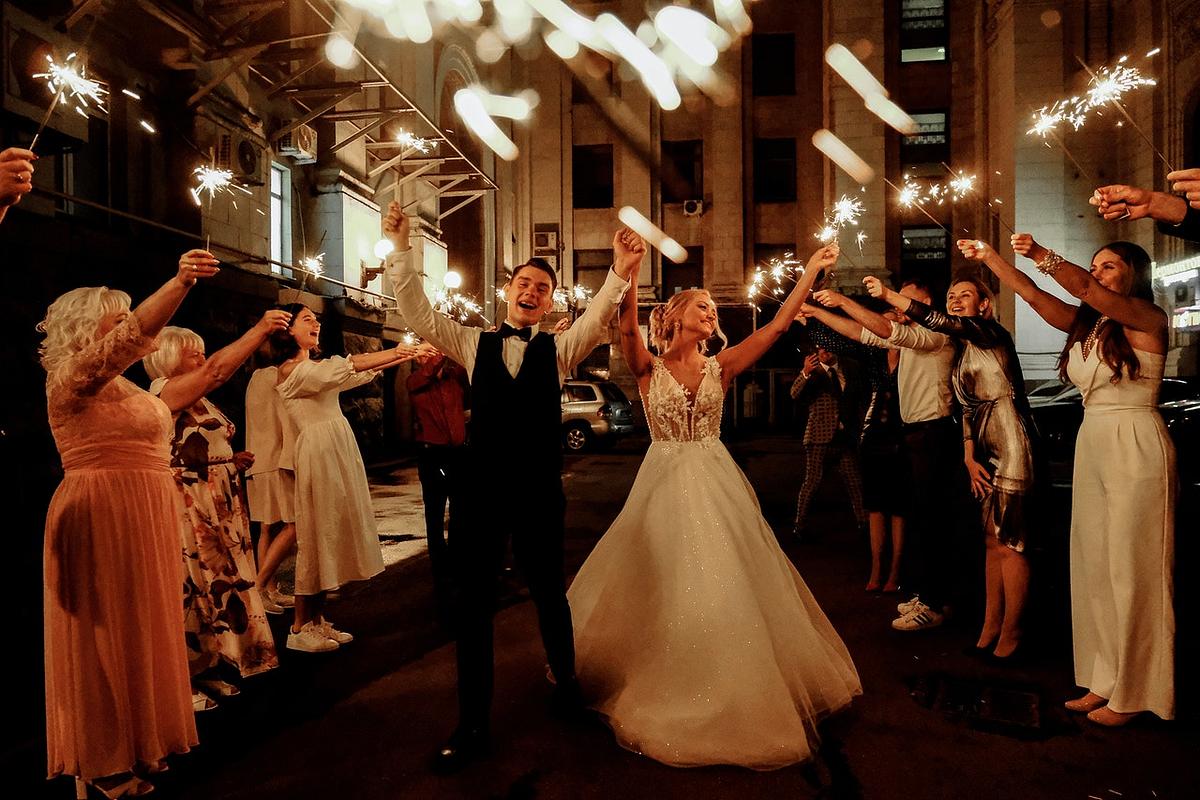 We do not usually associate December with weddings, but Andy Williams thinks it is the best time. Many brides agree with him. There is something in the air that makes it magical. 
Tying the knot in December has many benefits. You do not have much competition because most people focus on the holidays. It means that most local wedding photographers are free. Thus, you can choose the best one for your big day.
If you still think this is not a good idea because of the weather, you can turn this in your favour. Pay close attention to this article so that you can see the many benefits of holding your big day in December.
Colour Palette
One of the biggest reasons brides hesitate to tie the knot in December is sticking to holiday colours. On the contrary, this will make things easier on your part because it narrows down your options. You can go for red, green, gold, silver, blue and white.
If you choose red, you can take inspiration from the candy cane and make your wedding reception fun and casual. You can ask your wedding photographer and videographer to catch candid moments of you and your spouse as well as of your guests.
If you opt for gold, you can find inspiration from the Great Gatsby. You can decorate your venue to match the flapper era. But you can find other ideas with the use of this colour.
Full Holiday Swing
Another excellent reason you should tie the knot in December is that most people are already in a holiday mood. They are already in good spirits even before you open the first bottle of champagne. What is even better is that they do not have wedding fatigue.
Your guests are not the only ones in a holiday mood. But your wedding venue is likely already decorated from top to bottom. Your wedding photographer and videographer can easily capture candid moments without worrying about the background.
Holiday-Themed Photo Booth
Why not arrange a holiday-themed photo booth with the holidays in full swing? It is a no-brainer. You do not have to be out of your way to do this because you can easily find decorations.
We suggest that you keep the backdrop simple but arrange for several wacky props such as Santa suits and garlands. You can even throw in a few New Year's Eve accessories. That will surely make the whole setup more memorable.
Conclusion
"It is the best time of the year," Andy Williams sang. It can become even more magical if you opt to exchange vows in December. You can choose to adopt a winter wonderland theme. Doing so will be another no-brainer idea because the venue is probably adorned with holiday decorations.
Unlike the wedding peak season, you can easily find a wedding photographer and videographer. What is even better about this setup is that you will be paying for lower rates. Are you sold on the idea of tying the knot in December?
If you need professional wedding photography services, you do not have to look far. At 95 Studio, we will capture your candid moments on your special day so that they will become your most cherished memories. Call us now for more information!