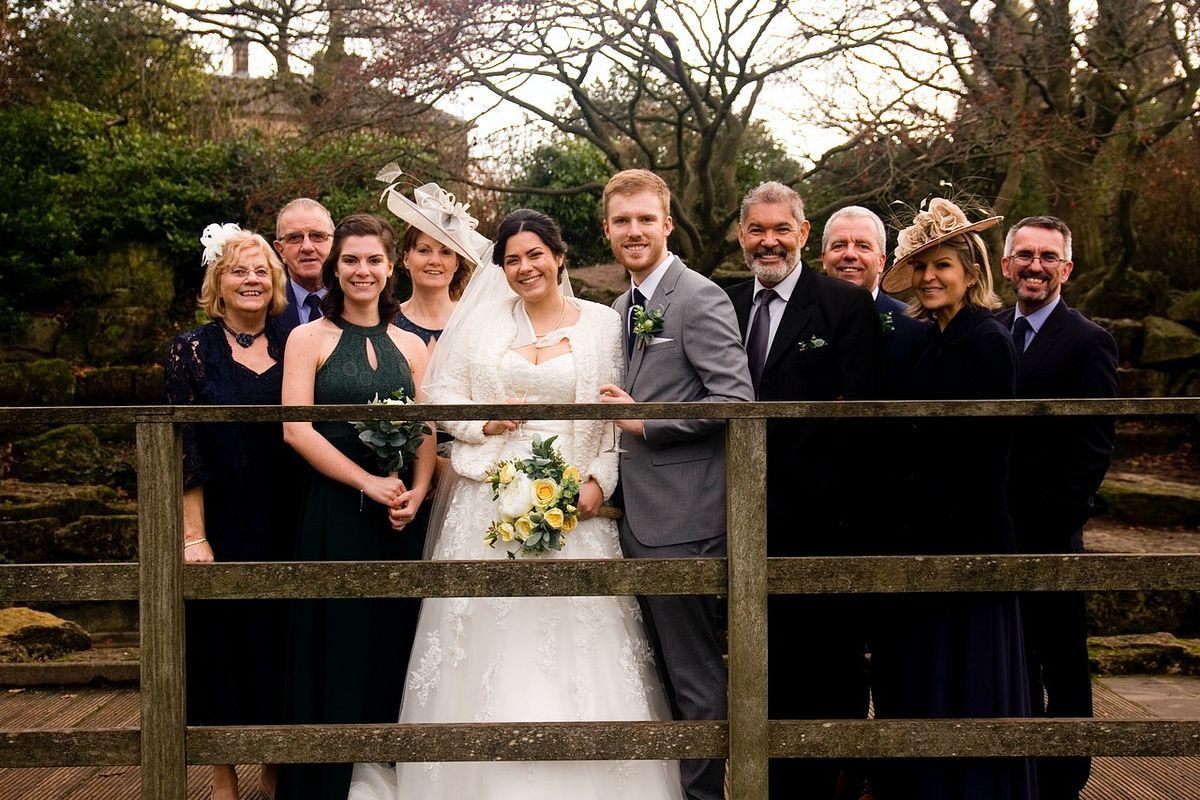 Weddings aren't just about marrying two people. It's also about the unification of two families through the love shared by the couple. So, of course, the family would play a big part during the wedding. And you'd want to immortalize these special moments with special people on your special day by taking a family wedding photo. But family wedding photos take planning. And there are definitely a few things you need to consider.
Who Will Be Included in the Family Wedding Photos
First, you have to decide which family members you want to include in your family wedding photos. It could be your immediate families, such as your parents, brothers and sisters, and grandparents. Or it could also be extended families, such as your aunts, uncles, and cousins. And since pets are family, too, you may also want a pic with your pets if they'll be in attendance. 
You'll want to decide who will be part of your wedding as soon as possible so that you can plan for their arrival. After all, the family might not always be able to attend your wedding. So you'd want to make sure that you're able to take your family photos with these people before they leave.
When Will the Photos Be Taken
Another thing to consider is when you'll want to take your family wedding photos. Will it be right before the ceremony? Or after it? Or maybe during the reception?
It would be best if you could take your family photos right before the ceremony so that they don't take away from the time that you have to get ready. This saves time, and you'll have more time to help the family members who will be in the photos get ready.
You can have a private family photo shoot before the ceremony, or you can also have a family photo shoot right after the ceremony if everyone is still around. But if you plan to have a family photo shoot right after the ceremony, you'll need to make sure that you don't wait too long after the ceremony so that your family members won't be too tired or too impatient.
How Long Will the Photoshoot Last
While you don't have to take very long in your family photo shoot, it is necessary to take enough photos. You'll want to make sure that you take enough pictures so that you can choose the best ones. After all, you'll probably want more than one family photo, right?
Before you schedule your family photo shoot, you should also decide how long you want the session to last. If you want to take only a few pictures and be done, then you can just take a few pictures, and that's it. But if you want to take a lot of pictures, then you should plan to spend more time on the shoot.
Final Thoughts
As you can see, there are a few things to consider when planning family wedding photos. And the best way to start is to decide who will be included in the photos and when you want to take them. Make sure, too, that you get enough photos so that you have enough to choose from. You don't want to end up with no good photos of your family. After all, the family should be one of the most important things on your wedding day. So it would be best to make sure that you have enough photos.
Immortalize your family moments on your wedding day with the help of 95 Studio. We are one of the best wedding photographers in Melbourne, capturing the best moments of your special day. Get in touch with us today!