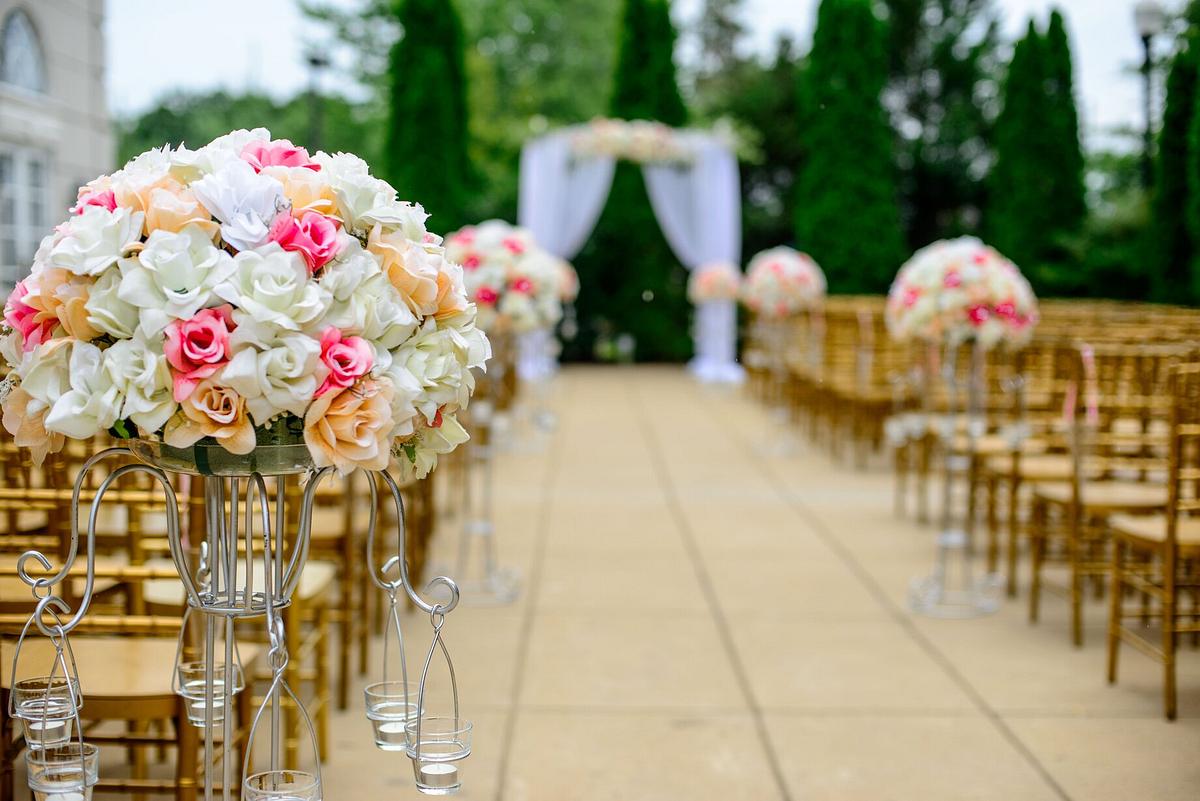 Planning a wedding is similar to riding a rollercoaster — you're dealing with a surge of emotions, countless decisions, and mitigating risks. For this reason, many couples often get help from wedding planners to ensure that everything is in check. 
With or without a wedding planner, the whole wedding planning is a process where mistakes will be made, and you're forced to learn from them. But remember that all those decisions and blunders that happened throughout your journey have created the magic of your most awaited day. 
Planning a traditional wedding is difficult enough, but if your dream is a destination wedding, then you're in for a treat. There's a wave of things you need to consider when it comes to planning a destination wedding, all of which could make or break your special day. 
Compared to traditional weddings, a destination wedding isn't as forgiving for trial-and-errors. From choosing your destination to hiring local wedding photographers, here are all the things you need to consider when planning your destination wedding:
1. Why Do You Want a Destination Wedding?
Like any project or decision, your "why" is what fuels the purpose. And with that, you should ask yourself why you want a destination wedding in the first place. Your reasons could be the following:
You want to have an intimate wedding;
You want your big day to be in an exotic location;
You want unique wedding photos
You want to provide a memorable experience to your guests, too;
Whatever your "why" may be, it'll be your anchor throughout the wedding planning process, allowing you to work harder in manifesting your dream destination wedding. 
2. Hire an Expert Destination Wedding Planner
As mentioned earlier, hiring a wedding planner is crucial. But if you're planning a destination wedding, you must hire a wedding planner with experience in planning destination weddings.
By doing so, you won't have to worry about missing out on important factors and elements on your wedding day. Besides, they may even suggest helpful suppliers and local wedding photographers in your location of choice, making planning much easier. 
3. Let Your Guests Know About Your Wedding Ahead of Time
Destination weddings can be tricky because you need to ensure that all your loved ones can travel and make it to your wedding's location. With that being said, you must send out invitations ahead of time so they can block a week or two from their schedule. 
Besides that, you'll have enough time to prepare a guide for accommodations and how many people you'll be hosting during their stay. Remember — these are the people you want around you on your special day, so make sure they're free!
4. Know The Type of Location You Want
Thankfully, if you work with a wedding planner, you don't need to fly out and visit the event space regularly because your planner will do that for you. What you need to do, however, is make sure you know exactly what type of venue you want. This way, your wedding planner can help narrow down the choices, helping you pick the perfect space for your big day.
5. Collaborate With Your Wedding Photographer
Ideally, you want your wedding photographer in the location a few days before your wedding day. This way, they can do an ocular check on your wedding destination, allowing them to find the perfect spots and angles for that winning photo. 
Besides that, consider having a photo shoot before and during the wedding; this way, you'll have beautiful weddings that will remind you of your special day. 
The Bottom Line: Destination Weddings Can Truly Bring Out the Magic of Your Special Day
Destination weddings can be tricky to plan, but with the right team — a wedding planner, local wedding photographer, hair and makeup team, and more — you'll manifest the wedding of your dreams. So don't forget these important factors and start planning your dream wedding today!
How Can We Help You?
Getting professional wedding photography for your big day is crucial. With that being said, it's best to work with a credible team of photographs, like 95 Studio.
Zoli Dinh spearheads 95 Studio, and we offer photography and videography services for weddings, lifestyle, fashion, and even maternity projects. Ready to capture memories of your big day? Speak to us today!