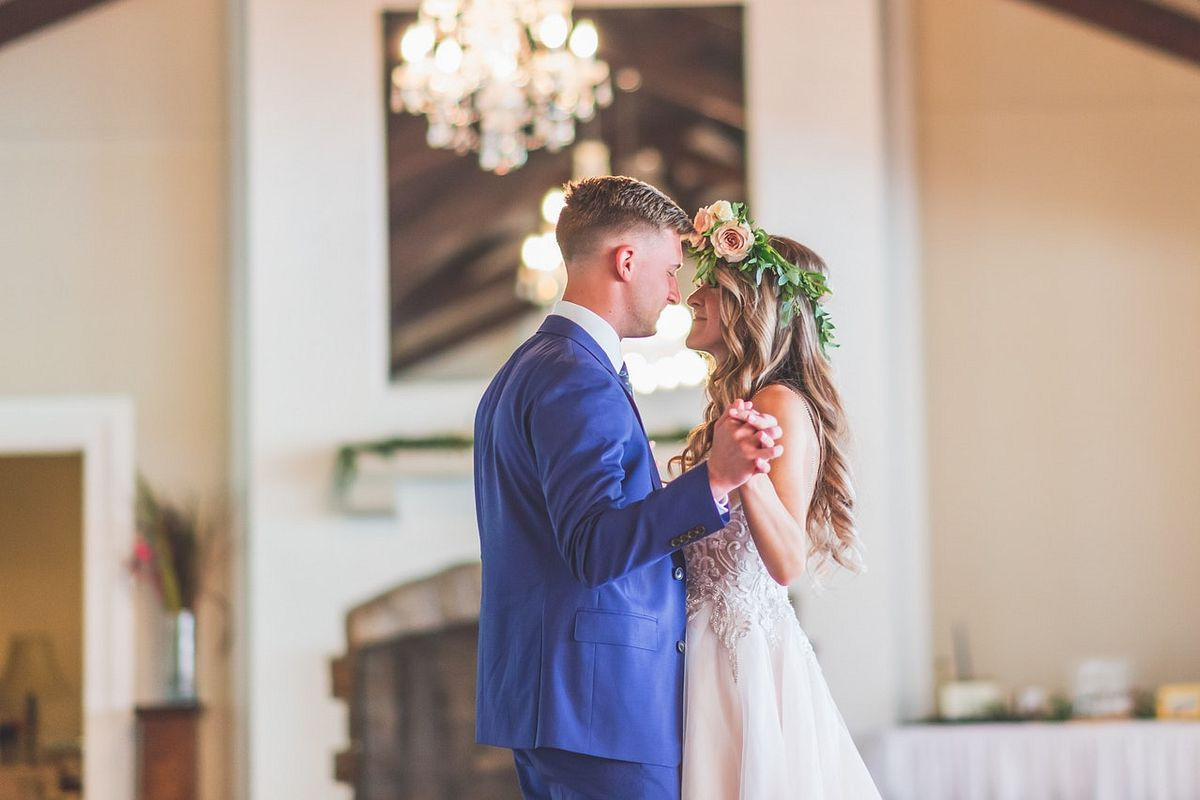 Weddings are the perfect time to capture fleeting memories worth remembering forever. While professional photographers can promise to photograph your love in visually compelling mementos, some challenges are worth considering. For instance, taking family photos can be tricky in more ways than one.
When do you get everyone together? It's tempting to do family photos while you're getting ready, but this can be difficult if everyone's running behind schedule or you're trying to squeeze them in during the time when you get dressed.
To ensure that your family photos for the wedding are picture-perfect, here are some tips that make family photo sessions fun and memorable.
Our Guide to Taking Family Wedding Photos
Tip #1: Focus on the VIPs of the Family First, then Work Backwards 
It's tempting to cram everyone into a group shot, but these photos often don't look great since everyone is so awkwardly posed. If you're taking photos at your wedding, you'll want to start with the important family members (which can be parents and grandparents) first. After this "VIP" group has been photographed, you can work backward to the uncles and aunts.
Tip #2: Arrange Individual Families First, with the Couple Posing with their Parents 
Once you have the photos of the family groups, it's time to have the bride and groom pose with each side of their family. For example, with the bride and groom's parents, perhaps you could line up the parents with the groom's parents on one side and the bride with her parents on the other. This way, the parents on each side can be seen in the photo.
If you're dealing with divorced parents, you can make separate photos for each parent before composing a larger family photo. You can also include their new significant other and any step-siblings after taking the initial, arranged couple photo with their respective parents by their side. 
Tip #3: Let Your Photographer Prepare by Sending a List of Your VIP Family Members 
If you have a professional photographer, you should send a list of all the parents, grandparents, and other significant family members who will be on hand for the wedding. This way, the photographer has time to prepare and plan out each photo, which makes for the best-looking family photos because everyone will be in the proper place and in the correct order.
Tip #4: Set a List of Must-Haves for Your Family Photos
While you don't have to have a proper photo with everyone looking perfect, you do want to ensure that you're not missing the traditional shots everyone expects to see – such as a simple shot of the bride and groom, their parents, and the grandparents. Also, ask your photographer which shots they'd like to take and what they need to do to make it happen.
With the right tips and help from a professional photographer, your family photos will be one of the most memorable parts of your big day.
The Bottom Line: Taking Family Photos at Weddings
Family portraits are an essential part of any wedding. You'll probably be taking photos with your parents and/or grandparents, and there may be other family members you want to include, such as aunts, uncles, cousins, and so forth.
If you have a large family, you'll need a good plan to ensure everyone gets photographed and is happy with the final product. With a professional photographer, you can achieve a family photo that is as memorable as your wedding.
How Can 95 Studio Help You?
95 Studio is a photography and videography studio spearheaded by Zoli Dinh. We specialise in weddings, fashion, lifestyle, and maternity projects. If you're looking for a wedding photographer and videographer to capture all the memorable moments of your big day, work with our team today!