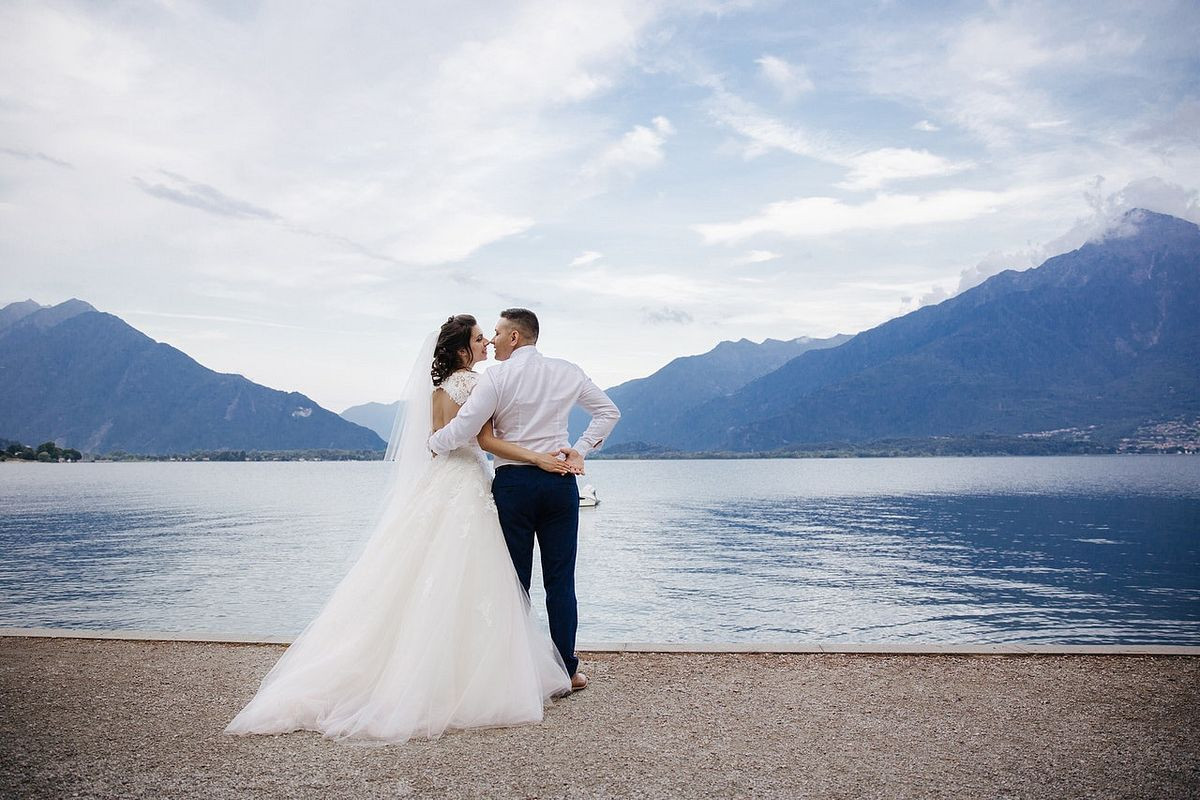 If you want to capture the best moments of your engagement and wedding preparation, you should not miss booking photoshoots. Aside from the wedding ceremony itself, having a pre-wedding photo session will help you document the moments (and heartwarming emotions) that will surely happen on your special day.
However, some brides and grooms shy away from photo sessions like this. What should you do if you are like them? Here are some tips you can try to avoid awkward photos and capture the most beautiful pictures instead. 
1. Choose a Comfortable Photoshoot Outfit 
It is a good thing if your chosen photographer will let you choose your own clothing, so you can pick a style that is comfortable for you.
If there are no limitations on the clothes you must wear, consider picking a special outfit that you feel confident in. Why? Because you need to be relaxed so that your photographer can capture your natural beauty. More than that, you need to be comfortable to ease the tension a bit.
2. Do Not Overdo Things
It is also important that you do not overdo things in the photoshoot. You do not want to look like you are trying too hard in front of the camera.
You want to look natural. Overdoing things can also make you seem fake and even forced. Focus on being yourself, and your pre-wedding photo session will be fun.
3. Find the Best Hair and Makeup Artist
If you want an expert to do your hair and makeup, then you need to find one who is not only passionate about what they do but also capable of taking your look to the next level. Experience matters a lot, too. You would want to work with someone who is known for how they make brides and grooms photo-ready every single time.
The best option is to hire a professional who has years of experience, and do a little research on the person. You want to make sure that the photographer or makeup artist you are hiring is capable of making you look stunning in your pre-wedding photos.
4. Find a Reputable Photographer
If you want to ensure that your photos will turn out well, you need to work with a trustworthy and highly skilled photographer. Do not choose one just because they're a friend of a friend or they'r affordable. Make sure that the person you are choosing is passionate about their job and truly knows what they're doing.
You can research photographers and make sure that they have the experience and training to deliver high-quality photos. Try to check their past work, too!
5. Get to Know Your Photographer
Even if your photographer is the best in their field, you might not feel comfortable with them if you do not know enough about their personality, background and experience. So, take time to get to know each other a bit over coffee or a meal before booking a photoshoot schedule.
6. Communicate Your Feelings with the Photographer
To get the best photos, you will need to communicate your feelings with your photographer. You will want them to be able to capture your emotions in the most perfect way, and you can only do that if you tell the photographer how you feel.
You will also have to talk to your photographer about what to do if you feel awkward or uncomfortable during the shoot, so they can help smoothen things for you.
Final Thoughts
It is important to remember that everyone can get nervous in front of the camera, so it is not a bad thing to get cva bit flustered. What matters most is that you do not let it prevent you from getting the best shots. These tips for making your pre-wedding photos less awkward can help you make the most of photoshoot opportunities and have a lot of fun during the session.
If you're looking for a photographer for weddings in Melbourne, 95 Studio is worth checking out. We are experts in wedding photography, and our photographers will help you capture the most beautiful photos for your special day. Check out our portfolio and message us today to learn more about our services.