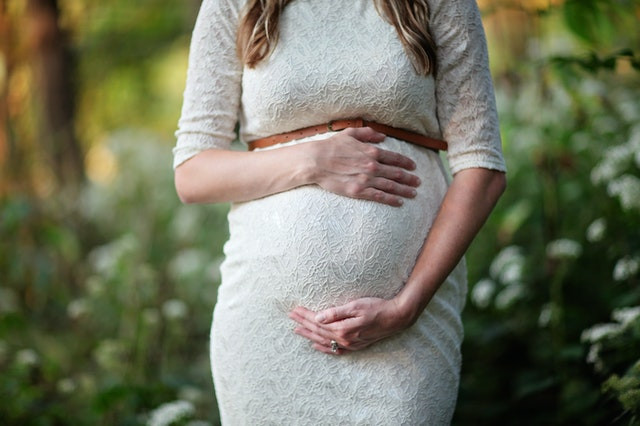 Carrying a child is one of life's most beautiful fleeting experiences. Despite all of the challenges that it comes with, it is a natural phenomenon worth capturing and commemorating. Just as you would curate bridal photography, you could also have a set maternity photoshoot.
Who says only the stars like Beyoncé should proudly show their baby bumps in artful fashion? Here are a few ideas you can use when you go for your maternity shoot.
Embrace the Goddess Vibe
A lot of maternity photography displays a sense of glamour and divinity. The women are often posed in the most elegant positions while proudly showcasing the natural elements of their bodies. This theme brings a timeless and breathtaking quality to your photos.
You are responsible for the miracle of life at this point and time, so lean into it and radiate your inner beauty as a mother-to-be. If you feel like a goddess, it will exude in every shot. Though you may choose to cover up as you please, don't shy away from showing off your femininity and the curves that show you are carrying your bundle of joy.
Go For Warm Tones
You are creating happy memories and celebrating the joys of motherhood. The last thing you want is to create photos that seem cold and distant. You don't need to sacrifice warmth and tenderness for the sake of an aesthetic shoot.
Natural light is the best light to shoot with, and it has a tendency to create warm tones and shadows. Even if you want a more dramatic feel for your shoot, warm tones can achieve that excellently and can even produce a dreamy quality. This is what makes earthy and warmer hues more popular with any home and lifestyle photographer worth their salt.
Use an Ethereal Theme
If you want to set a mystical and ethereal theme for your shoot, you could totally do that. In fact, it's the perfect idea for a maternity shoot. There are a lot of elements you can use to achieve that, such as a fantastical background, drapes, design features like figurines, fairy lights, and more.
Just remember that you'll be working with a budget, and you have to be realistic. It's also important to have a real-life experience worth remembering, so you don't want to include things that will make your shoot too unrealistic.
Include Other Family Members
You can invite your partner and other family members to be a part of some shots in your photoshoot. This just stands as a wholesome reminder of your family as a whole. In fact, having a trusted family that you love can really help ease up any nerves or the like when it comes to getting a photoshoot. If done correctly, the results can be very inclusive without diminishing your role as the baby's mother. 
Incorporate Your Baby's Future Items
You can also use props in your shoot, like the first stroller or car seat. This is a heartwarming way to celebrate your baby's future, and it just proves how much your pregnancy and baby are part of your everyday life.
If you want to make it more personal, you can include items that specifically relate to you, your husband, and your baby.
Conclusion
Finding the perfect time for maternity photoshoots can be a challenge, but it's always worth it. Having a baby is a truly life-changing experience that you, as a parent-to-be, will want to remember for a lifetime.
95 Studio is a photography and videography studio that prides itself in perfectly capturing every moment. Contact us for home, wedding, maternity, lifestyle and fashion photography in Melbourne.