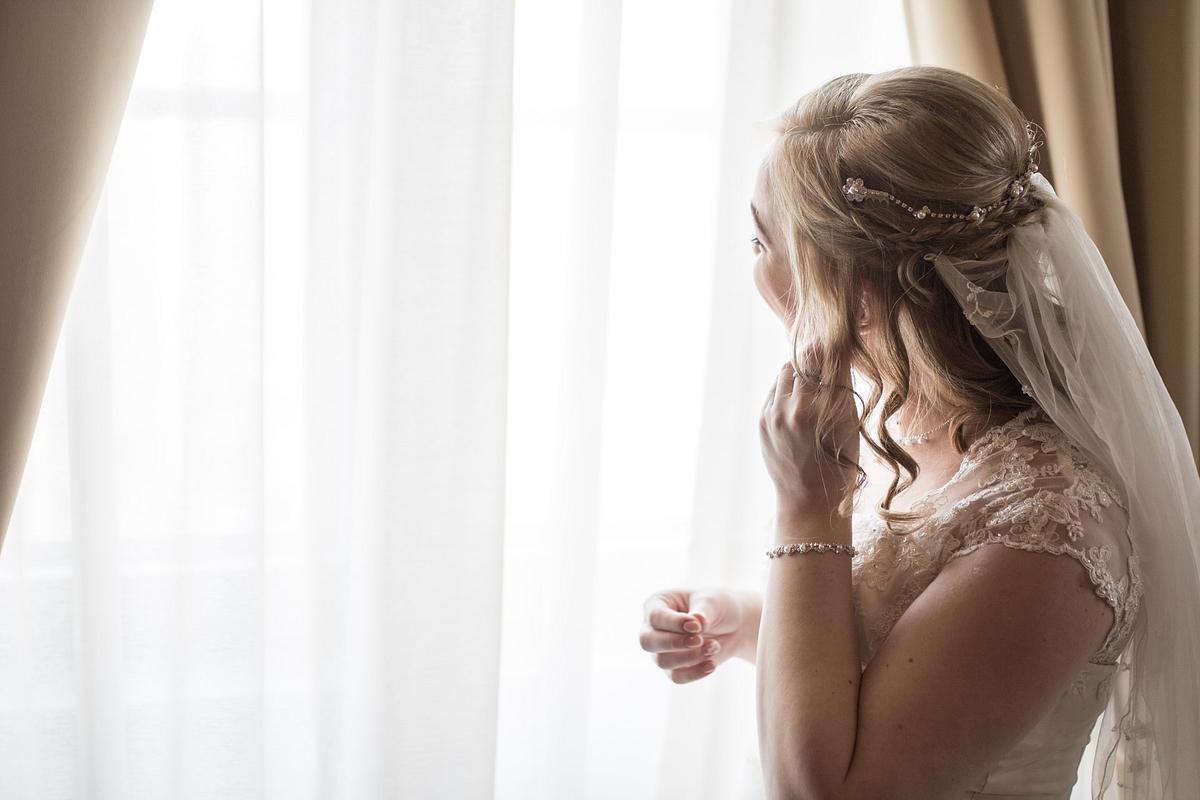 Weddings are one of the happiest moments in a couple's life; that's why it's only natural to celebrate love by capturing the shared memories the lovebirds make together during their special day. The recent pandemic made it harder to say "I do" to outdoor wedding venues and bigger gatherings, but there's something equally unique about starting a new life together in the comfort of their humble abode.
Taking high-quality and beautiful wedding photos indoors, on the other hand, comes with its own set of difficulties. The limitation restricts photographers to a certain theme but finding creative ways to take extraordinary photos is possible, so long as you think out of the box! For professional photographers struggling with indoor wedding photography, here are some tips you can take to play around with your silhouettes and improve your stunning stills.
Tip #1: Don't Be Afraid to Speak Up
Shooting outdoors, at a venue, or a studio gives you more freedom to control the environment, but it can feel awkward to turn someone else's home into your makeshift studio. However, the best way to capture the couple's romance and personality is to voice your vision to them.
Don't be afraid to speak up when you have to and politely request to move around furniture to get a great shot!
Tip #2: The People Are the Star of the Show
Many outdoor venues complement the shot by creating a visually compelling backdrop for the couple, while studio photography allows you to manipulate the place and recreate the couple's theme. But when it comes to at-home wedding photography, there's not much in the surroundings that you can use to elevate the image.
When the backdrop isn't enough to create a magical scene, it's better to let the subjects shine through by focusing on what matters the most in all wedding photography: the people! Let their emotions translate through the camera and bring out the uniqueness of their intimate moments.
Tip #3: Play Around with the Moody Vibe Using Indoor Lighting
With a limited set-up in at-home wedding photography, you have to play around with different lighting options to bring out the environment's strengths. Don't change what you have, and embrace the moodiness indoor lighting creates.
You can either go for striking portraits using light from windows or experiment with darker lighting to create a more emotional atmosphere for the couple.
The Bottom Line: Making the Most of At-Home Wedding Photography
Snapping one of the biggest milestones in a couple's life is always a fun experience, but taking photos for at-home weddings can be challenging even for seasoned photographers. Nonetheless, it presents the perfect opportunity to play around with your style, lighting, and creativity so you can capture dream-like depictions of the couple's love story.
Are You Looking for the Best Engagement Photographers in Melbourne, Australia?
If you want to remember the lovely memories you made during your engagement up to your wedding day, we're the best wedding photographers in Australia to call. We can capture your love story in ways that you can look back to fondly forever, so get in touch with us and see how we can preserve your special moments.