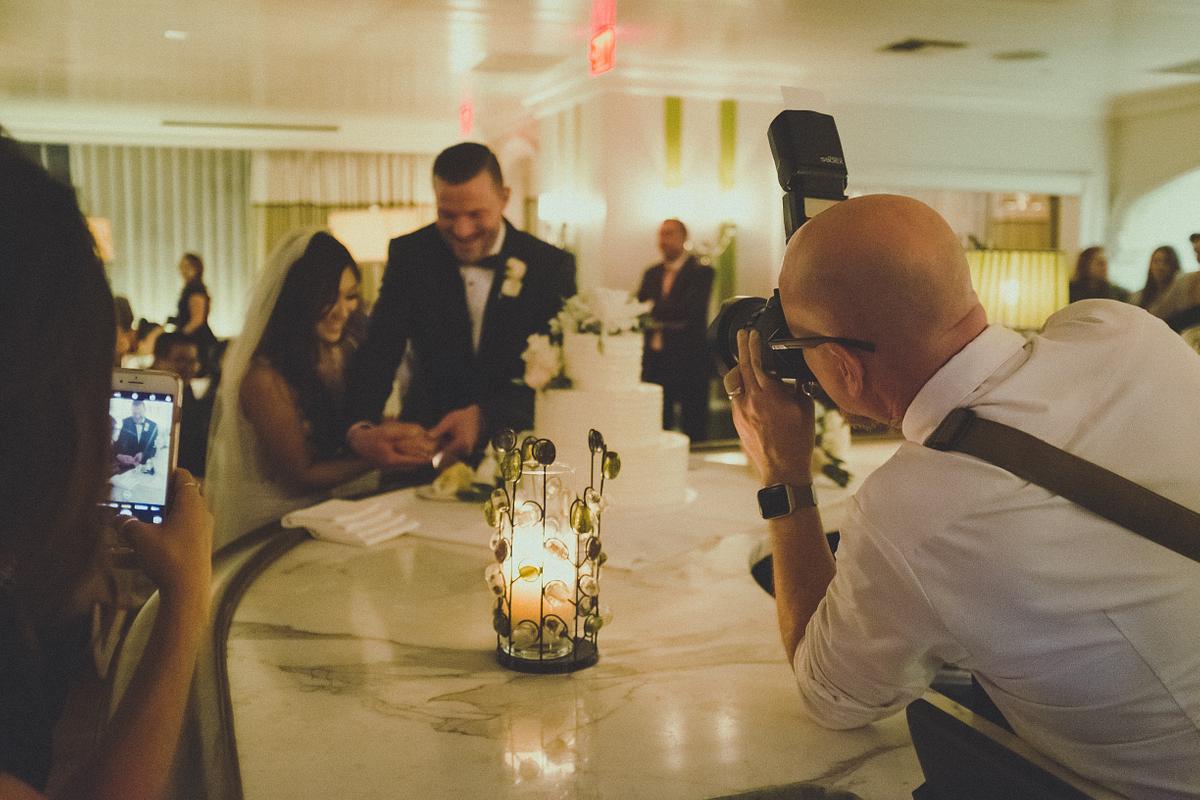 Though you may have second thoughts about late-night reception or whether to go with a bohemian or victorian theme, most to-be-weds can agree on one thing: incredible wedding pictures top the wedding bucket list. While the average wedding photographer's cost is frequently on the higher side, it is one item that most couples prefer not to skimp on. Of course, how you divide your wedding money is determined by what matters most to you. 
However, because you will most likely want to relive your wedding experiences for years to come, selecting a credible photographer is critical. Wedding photography rates vary depending on the vendor and services provided, so it is up to you to choose an expert that meets your specific requirements. Here at 95 studios, your friendly local wedding photographers, we've written this thought piece to give you a ballpark estimate of the average wedding photography costs. Read on!
How Much Does Professional Wedding Photography Cost on Average?
The average cost of hiring a photographer in Australia is $3983. Yes, it is a substantial sum of money! Wedding photography costs vary from professional to photographer and can be highly subjective, depending on the service and outcome. Keep in mind that photographers can also bill you for the travel, picture albums, digital file copies, and post-editing processes.
Beginning photographers charge significantly less, owing to their level of experience. On the other hand, some perform excellent work and charge appropriately. Some wedding professionals around us may easily double the peak fees, with average photography packages starting at $6000 and going higher from there.
Many wedding photographers' rates are based on an 8-hour day. They usually have a variety of wedding photography packages to choose from. Twelve-hour shoot days are relatively typical.
Factors Influencing Wedding Photography Costs
Wedding photography costs vary greatly, and getting a quotation is the best method to find out how much you'll spend on a wedding photographer. However, if you want an estimate, you should be aware of the elements that influence the cost of a wedding photography service.
Number of Hours Worked
A large number of wedding photographers bill on an hourly basis. Naturally, the longer the wedding ceremony and celebration, the more money you'll have to pay in total.
Expertise Level
Photographers with more expertise expectedly command a higher fee for their services. Furthermore, not all professional photographers are experts in wedding photography. Those that specialize in wedding photography generally charge more than those who do not.
Service Coverage
Wedding photographers provide packages to help consumers get the most bang for their buck. These packages may or may not be customizable, so consult your potential photographer before making a selection. 
Other Things to Consider
You might want to consider hiring a second photographer for your wedding. If you want a more comprehensive view of your wedding, asking second shooters from your principal photographer can allow you to have more candid images, photos of attendees, and shoot at other places. Your second shooter is meant to support the first photographer, not to imitate them. Furthermore, they will be present to back up the primary if things do not go as planned.
Take into mind your pre-wedding festivities as well. Bridal and couple's showers, bachelorette and bachelor parties, groom's bucks night, and bride's hen's night, as well as the welcome and rehearsal dinner, are all included. You can't afford to leave these priceless moments undocumented. Consider hiring a photographer for these occasions as well as your wedding day.

Conclusion
So there you have it. A wedding can sure rack up the bills like no other event for couples running on a budget. As such, good photos are an excellent keepsake to remind you of the most special day of your life.
If you're looking for the best wedding photographers, you can't go wrong with 95 Studio. We're one of the leading photography and videography studios in Melbourne, Australia, with the ultimate goal of handing you elegant pictures to last a lifetime. Get in touch with us today!