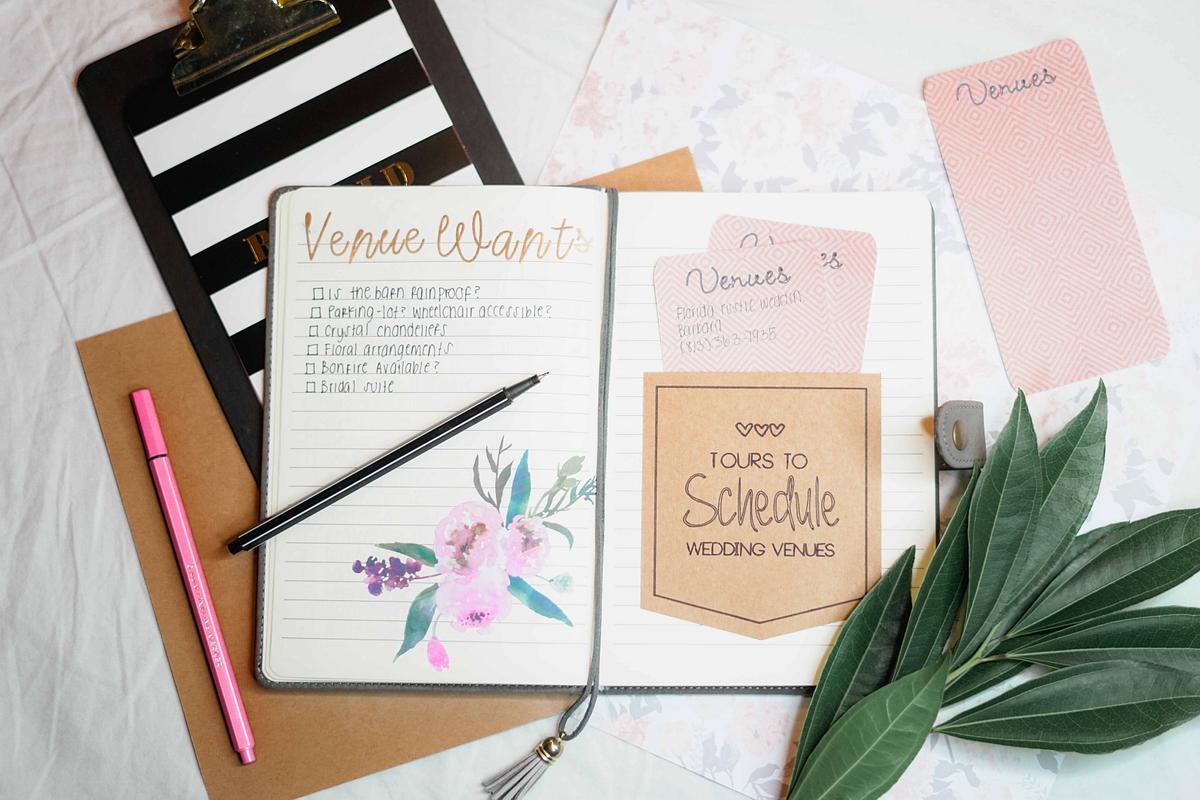 Now that you're engaged, all that's left to do is a plan for the wedding of your dreams, and nothing feels more like a rollercoaster ride than this whole process. Many couples experience "planxiety" or planning anxiety when it's planning for their weddings. 
This is because there's so much urgency needed in securing a venue and date. Not to mention, you also have to pay close attention to the finer details like the set-up design, photographers, gowns, and more.
With that in mind, many couples forget that this is an exciting time for both of them, and instead, they panic their way to their wedding day. But of course, there are ways to help ease your anxiety and make the most out of this once-in-a-lifetime experience.
From choosing the perfect wedding photographer to securing the venue of your dreams, here are different ways to enjoy the whole wedding process and put your wedding planxiety to rest.
Tip #1: Have a Flexible Plan and Be Willing to Adapt
When it comes to planning, remember this — all plans don't go 100 percent as planned. This idea can be incredibly intimidating for most people, but if you have a flexible mindset, you'll be able to make the most out of the situation, allowing you to create practical solutions that can still help you plan the wedding of your dreams. 
For example, if you don't get to secure your dream venue, take a step back and a huge deep breath. Chances are, you'll be able to find a similar venue and could even be friendlier for your budget, allowing you to add more features to your wedding. 
Tip #2: Get Creative When You're Trying to Contact Vendors
There's nothing more frustrating than not getting any response from the vendors you've been eyeing. Because of this, don't feel disheartened since they may be busy organising other weddings and events as well. 
To successfully connect with your vendors, you can try creative ways to reach out to them. Consider commenting on some of your posts for a gentle nudge or send over an email for a follow-up. 
If all else fails, you can give them a call. If you still don't get any response, finding an alternative would be your best option. 
Tip #3: Be Meticulous and Mindful
When planning a wedding, you need to make sure that everything is accounted for, even the tiniest details in the contract. This is because things can get lost in miscommunication and could impact the overall experience of your wedding. 
With that being said, ensure that everything in your contract is clear. And to know if your vendor or hires understand what is asked of them, consider holding a meeting to discuss the inclusions in the contract. This way, you can mitigate any mistakes and blunders that could happen on your wedding day. 
Tip #4: Hire Professionals
The best way to have a worry-free wedding and reduce your planxiety is by working with experienced professionals for your wedding. When you hire a professional wedding photographer and videographer, you can rest well knowing they'll produce exceptional media that would remind you of your special day. 
Of course, it's worth meeting up with their team and discussing the style and look you're going for so your videos and photos fit your wedding's aesthetics. 
Tip #5: Communicate With Your Partner
Tensions can arise when it comes to planning a wedding, and because of this, make sure that you continue to communicate with your partner about what you're feeling. 
Communication is important, now more than ever, since you're both planning the wedding of your dreams. So if you're bothered about certain things and you're feeling severe anxiety, take a step back and talk to your partner about your troubles; they'll surely make you feel better.
The Bottom Line: You Can Say Goodbye to Wedding Planxiety With These Tips
Knowing what you want but remaining flexible is key to eliminating wedding planxiety. With the tips above, you can help you and your partner deal with the stress that comes with planning a wedding, and instead, focus on the wonderful and thrilling moments that lead up to your wedding day. 
So don't forget to adapt and remain flexible, hire a professional wedding photographer and videographer, and communicate with your partner. Trust us — you'll be having a smooth sailing journey to your wedding day. 
How Can 95 Studio Help You?
95 Studio is a photography and videography studio spearheaded by Zoli Dinh. We specialise in weddings, fashion, lifestyle, and maternity projects. 
If you're looking for a wedding photographer and videographer to capture all the memorable moments of your big day, work with our team today!