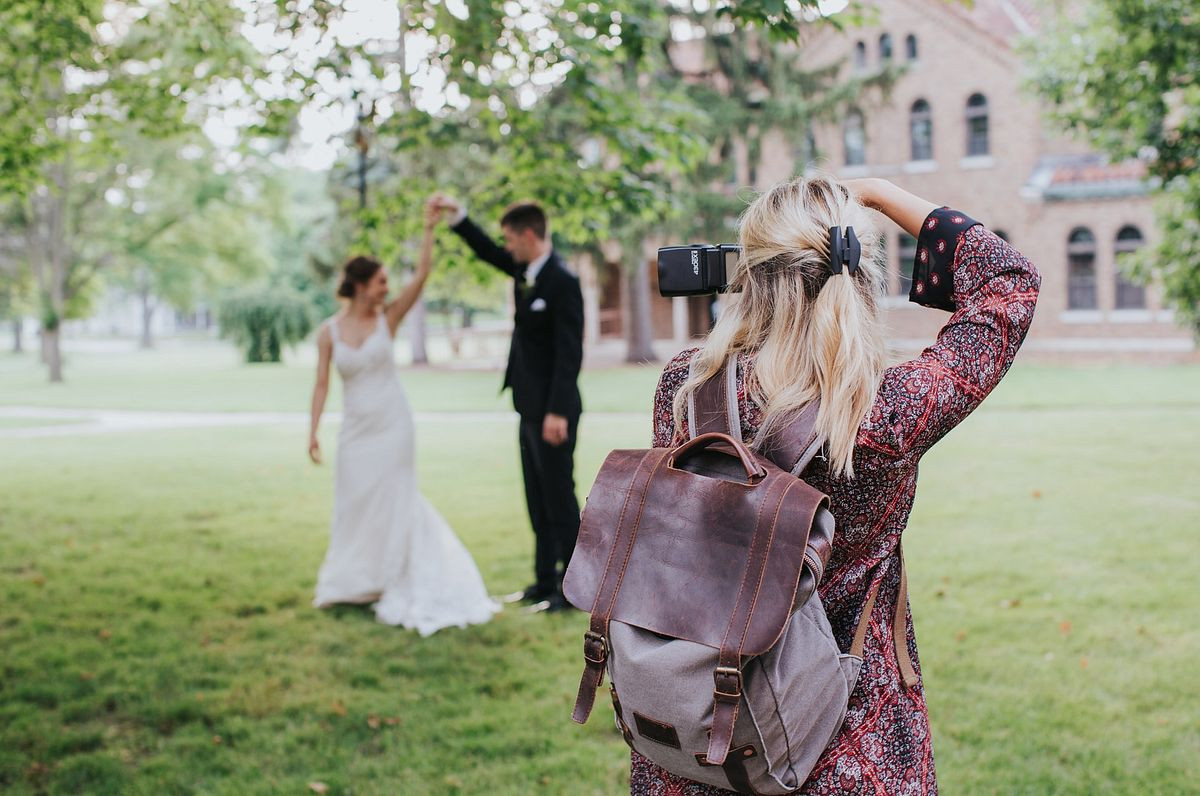 Planning your wedding can be extremely stressful due to the sheer amount of things that you have to get in order. And while there are a near-infinite number of things to plan for, it wouldn't be an exaggeration to say that the wedding photographer is one of the most important. Indeed, the wedding photographer is in charge of immortalising your special day through their photographs. Considering how important this is, you'll want to make sure you choose the right one. This is easier said than done as choosing a photographer can be rather tricky. To help you out with this, we thought it would be useful to put together a brief article about this subject. If this is something that you're interested in learning more about, read on for four important things to consider when picking out a photographer for your wedding.
Style
Research photographers who take the type of images you like by viewing all of their images. Check image quality to determine if it is consistent throughout their portfolio. Photographers have different editing techniques. If an image is often heavily edited then chances are this will be a common theme. The style of the images should say something about you both as a couple. Whether you are looking for comfortable and casual images or more formal and adventurous ones, do your homework and shop around.
Personality
Before the wedding starts, you will be taking photos with your fiancé and the members of the wedding party. Just like at any other photo shoot, you will want to make sure that you are comfortable around the photographer and can rely on them to capture the best possible images. First impressions are important, especially in this situation. Make sure that you connect with your photographer so that they can make you feel at ease. If there is a connection at this early stage then it will show in your wedding photos.
Experience
Aside from their photography style and personality, you'll also want to make sure that the photographer you work with is experienced with weddings. Wedding photography is vastly different from any other type of photography. Remember, not all talented photographers are automatically good at taking wedding photos. Make sure to go out of your way to ask them whether or not they've worked on weddings before. While this may not seem like a big deal, this may be one of the most important things you'll want to consider when choosing a wedding photographer to work with.
Costs
Lastly, you'll want to make sure that the photographer's rates match your budget. While we're sure that you'll want to be wise about how you spend your money, it's important that you don't choose a photographer just because their rates are low. While high rates don't automatically assure stellar service, it is something that you'll need to consider before making a decision.
Conclusion
We hope this article proves to be useful when it comes to helping you choose the right photographer for your wedding. While this may seem quite daunting, the information that we've laid out should help make picking a photographer more manageable. Be sure to keep everything you've learned here in mind so that you can pick out the best possible photographer for your wedding.
If you are looking for the best wedding photographers in Melbourne, look no further than our experienced experts here at 95 Studio. Spearheaded by Zoli Dinh, we are a photography and videography studio that specialises in weddings. Call us today and let us discuss the details of your upcoming event.