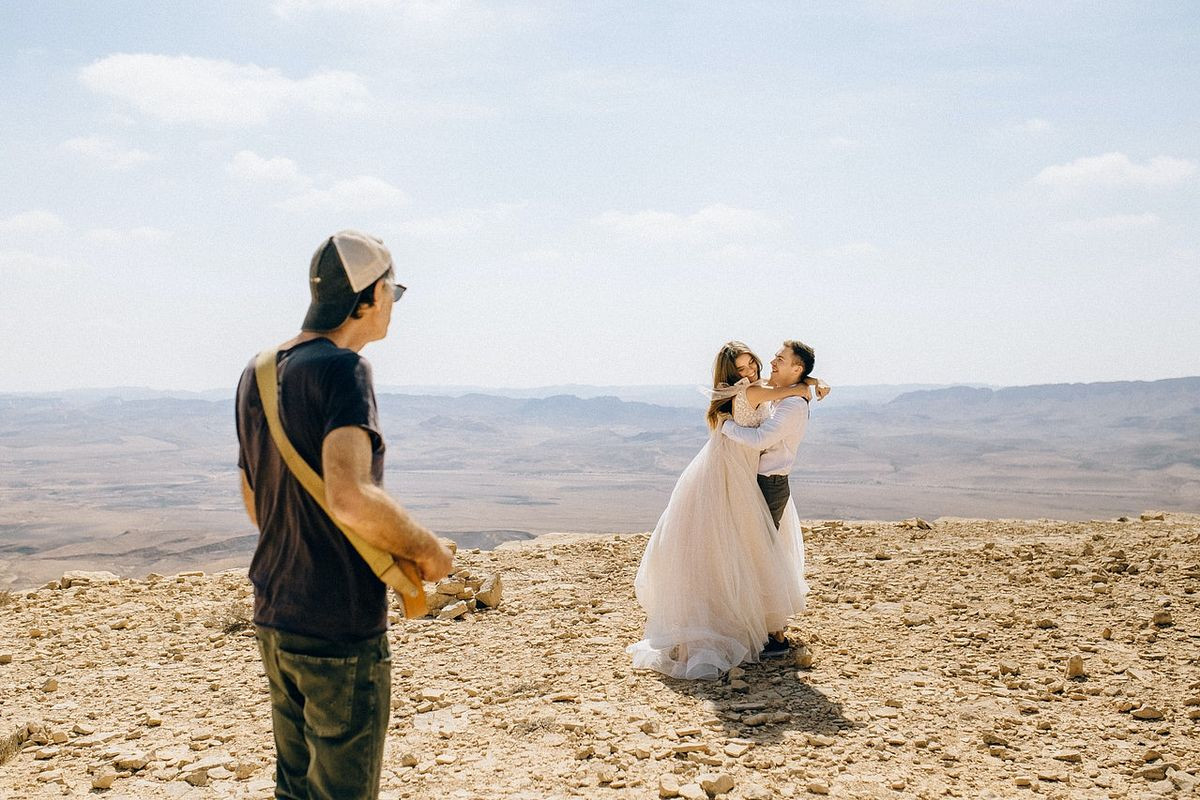 Every wedding day is full of natural and staged moments that will live on as lasting visual memories of your wedding day. Your wedding photographer's job is to capture those moments and take them from ordinary to extraordinary. They capture the special, unique moments that make up your special day. Without the unique photography of your guests and wedding ceremony, you'd have a photo album of all the things that happened that day, but not the overall experience. 
Your wedding photography will form a visual record of your wedding day and provide you with photos you can remember the sights, sounds and emotions from well into the future.
Wedding photography has become an essential part of the wedding ceremony for many couples today. This wedding photography no longer just captures the main details such as the people, places, dress, flowers and food but also serves as a lasting memory of the day. 
That said, it's essential to book your wedding photographer early and here's why:
Avoid Stress
For the most part, if you wait too long to book your photographer, you could find yourself in a stressful situation. Unforeseen events may prevent your chosen photographer from being available, and you may have to scramble to find another photographer, which can put you in a stressful situation.
Although some photographers may work with you, change their schedules and squeeze you into their busy schedules, you never know when you may need to call on a backup photographer.
Scheduling conflicts can be a real issue when you're trying to book a photographer, especially when planning a destination wedding.
Meet with the Photographer
When it comes to finding the right wedding photographer, the more time you spend with your photographer, the better, the more you get to know your wedding photographer, the easier it will be to work with them. The more likely they will be to capture the images you want and expect.
You want to meet with your photographer before you sign a photography contract. If you're doing a destination wedding, you may need to meet in person a few times, which will allow you to meet with your photographer and get to know each other before your wedding day.
Have you ever seen a photoshoot where the photographer and the subject are standing awkwardly next to each other, giving forced smiles? That's usually because they haven't met before or haven't spent very much time working together.  
Smooth Process
It's also much easier to go through booking your photographer if you've already met with them. You've already gotten to know each other, you've decided that you like each other, you've talked about your wedding and the timeline for your wedding day, and you've met everyone else you'll need to work with on your wedding day.
Choosing your photographer and knowing you're going to be working with that person on your wedding day makes the rest of the planning process much smoother because you know exactly who you'll be dealing with.
The Bottom Line
Although your wedding photographer is not the most important person at your wedding, the photos they take will be some of the most memorable parts of your wedding. That's why it's essential to book your photographer early.
By booking your wedding photographer early, you'll have more time to get to know your wedding photographer, meet with them before the big day and make sure you're on the same page about what you're trying to achieve with your wedding photos.
Capture your wedding with the help of a professional wedding photographer and videographer. Whether it's a wedding, fashion, lifestyle, and more, you can rely on 95 Studio to complete the project with care and creativity. Contact us today to learn more about our work and what we can do for the big day!