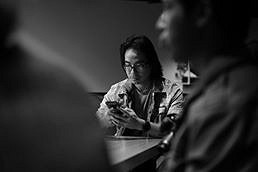 Hi, I am Zoli Dinh
I am an inspired wedding photographer from Melbourne, Australia.
Welcome to my home.
Firstly, I thank you for visiting my page. I hope you enjoy your stay and will come back again.
This page is my virtual home where I put my soul, passion and purposes. I am into creative and art where I can express feelings, my thoughts and my gratitude toward the world around me.
I write. I take photos. I train people. And I learn how to do better every day.
I am also traveler. I enjoy real travel, where you live several months or years to work and live like a local.